Click to see some of the samples:
Index for the O.T. Lessons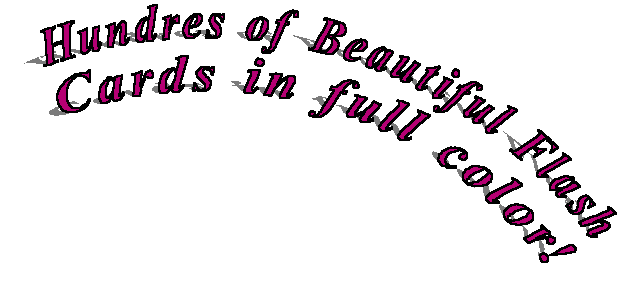 Index for the N.T. Lessons
Picture of Adam and Eve in the Garden
Picture of Jesus Walking on the Water
Picture of the Rich Man and Lazarus

There are 104 interesting Bible Lessons plus hundreds of beautiful, full color flashcards.





Please e-mail me if you have any questions.

<a href="http://www.missionary500.org/in.php?id=333">
<img src="http://www.missionary500.org/button.php?id=333" border="0" />
</a>

<!-- Christian Top 1000 code starts here -->
<!-- Christian Top 1000 code ends here -->
<a href="http://BaptistTop1000.com/" target="_BLANK"><img src="http://BaptistTop1000.com/BT1000.php?sid=7012" height="38" width="124" border="0" alt="The BaptistTop1000.com"></a>

<!-- data banner code begin -->
<a href="http://greatpreachers.gotop100.com/in.php?ref=149" target="_blank">
Click Here to Visit </a>
<!-- data banner code end -->